Footprints is for babies, toddlers and their parents and carers. At Footprints, we want you and your family to feel welcome, have fun and develop holistically. Footprints is run by the church in the church for our community - all are welcome at Footprints.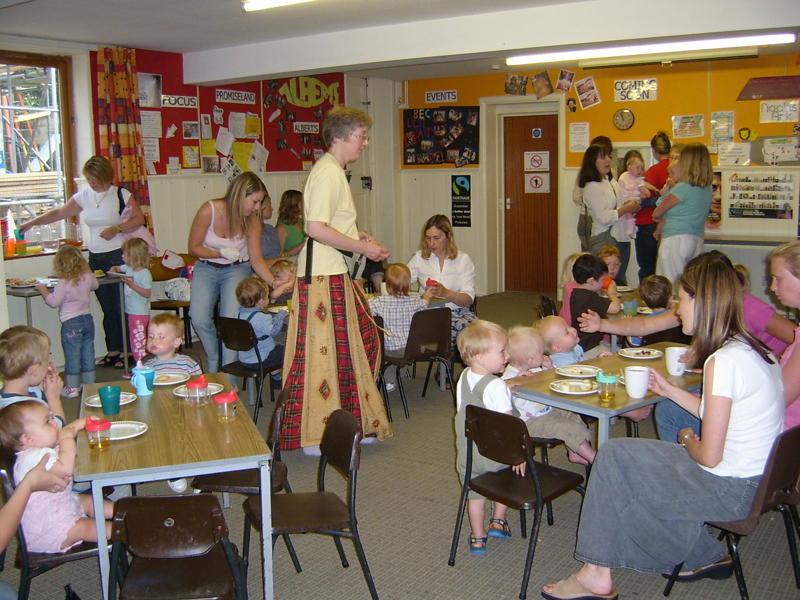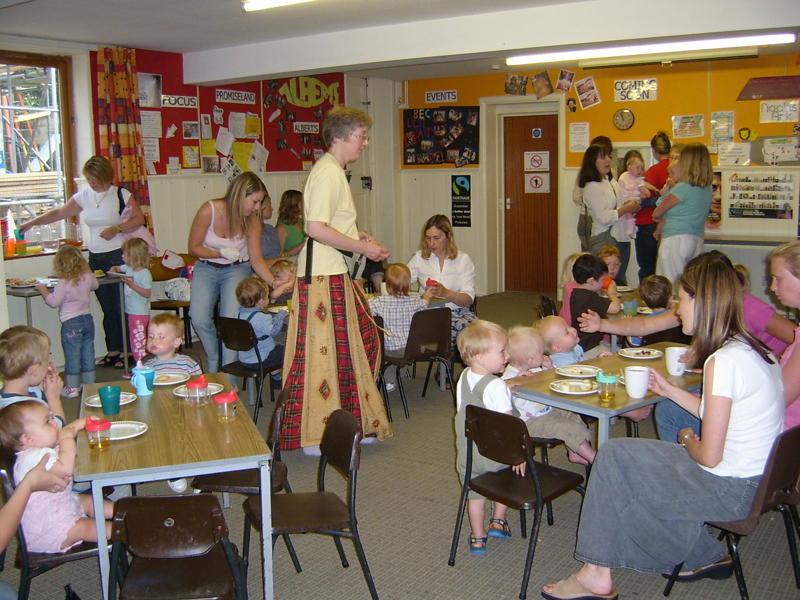 We meet every Monday during school term-times from 10-11.30am
The cost of each Footprints session is £2 per family. This includes a homemade cake and hot drink for the adults and fruit, biscuit and cold drink for the children. We know that children are individual and enjoy different activities - therefore, we aim to give a varied programme including lots of free-play where the children can pick and choose from a wide range of activities.
Below is an idea of a typical Footprints session:
10.00 Play in the main hall
10.40 Tidy up and then Snack in the coffee lounge
10.55 Event time in the main hall: Special play activity, News, Bible Story, Song time, Reflection, Goodbye Song
Every half term we have a special Toddler Celebration, which are based on a theme such as Spring, Summer, or Harvest Festival. Our Toddler Celebrations begin with event time and the session primarily focuses around our theme, incorporating all the usual Footprints activities and fun and games!

We also hold picnics and parties throughout the year. To keep up to date with any special Footprints events coming up, check our Upcoming Events page.